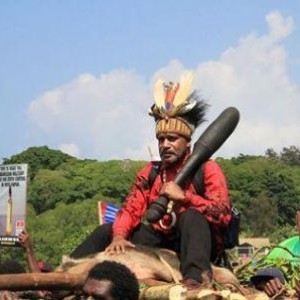 Catch up with news, commentary & analysis from and about the Pacific island region:
Australia is working hard to normalise relations with Fiji now that the election is over, including the restoration of military ties. But there is still no word as to when the Bainimarama Government will welcome Australia's High Commissioner.
The government of Nauru is threatening to shut down services, having run out of cash (this despite the regional processing centre generating a 10% uptick in GDP for 2014). Newly introduced legislation means that non-citizens who work on Nauru or supply services will be required to pay tax within the jurisdiction.
The Secretariat of the Pacific Community has worked with the Ministry of Education in Vanuatu to produce the 2013 annual statistical digest [pdf].
http://www.lowyinterpreter.org/post/2014/10/02/Pacific-island-links-Australian-Fiji-ties-Micronesian-trade-Benny-Wenda-and-more.aspx?COLLCC=543342252&